The University of Virginia's College at Wise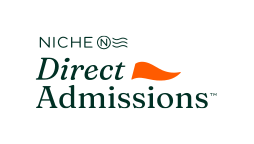 The University of Virginia's College at Wise
Overall Grade
4 Year
WISE, VA

Rating 3.58 out of 5

246 reviews
Direct Admissions
This school offers Direct Admissions!
The University of Virginia's College at Wise partners with Niche to automatically accept qualified students. No application needed. Learn more about Niche Direct Admissions
About
NCAA Division II (with football)
South Atlantic Conference
From The University of Virginia's College at Wise
At UVA Wise, you'll find everything you need to unlock your potential and elevate your future. Here, you'll get an education designed to help you succeed, and you'll be supported by our close-knit community at every step along the way. We value real-world results, and we believe that a quality education should be accessible for all. Our campus sits high on the Appalachian Plateau in Southwest Virginia, and from here we can see limitless ways to spark progress, get ahead, and move forward.
The University of Virginia's College at Wise Rankings
Niche rankings are based on rigorous analysis of key statistics from the U.S. Department of Education and millions of reviews.
Considered but not required
Will You Get In?
Will You Get Into UVA Wise?
Test Scores and High School GPA for The University of Virginia's College at Wise See Other Colleges
Average cost after financial aid for students receiving grant or scholarship aid, as reported by the college.
Average Total Aid Awarded
Students Receiving Financial Aid
Professors
Based on faculty accomplishments, salary, student reviews, and additional factors.
81%
of students agree that professors put a lot of effort into teaching their classes.

16 responses
67%
of students agree that it is easy to get the classes they want.

24 responses
71%
of students agree that the workload is easy to manage.

24 responses
Most Popular Majors
Social Science Research Methods

Liberal Arts and Humanities

Management Sciences and Information Systems

Computer Software Engineering
More
A wealth of resources
You'll gain hands-on experience in facilities with the latest technology and equipment--from our Nursing Resource Center to our podcasting studio. We have a unique wetlands habitat on campus that provides a living laboratory. Our location also offers access to everything from national forests to international corporations and you can expand your horizons exploring it all.
Programs Offered Entirely Online
Online Certificate Programs
Online Associates Programs
Online Bachelor's Programs
Mix of Online and on Campus

16%

On Campus

48%

Online

36%
Poll
What one word or phrase best describes the typical student at this school?
Friendly

76%

Busy

12%

Reserved

12%
Poll
58%
of students say that Greek life is average, and no one will treat you differently if you don't join.

26 responses
Poll
60%
of students say varsity sports are a big part of campus life.

30 responses
Poll
What one word or phrase best describes your school?
Involved

33%

Wonderful

27%

Isolated

20%

Underrated

20%

Home away from home

7%
More
Median Earnings 6 Years After Graduation
Employed 2 Years After Graduation
67%
of students feel confident they will find a job in their field after graduation.

12 responses
The University of Virginia's College at Wise Reviews
Rating 3.58 out of 5
246 reviews
Academically, the college lacks consistency. Certain programs, such as general education requirements, lack substantial teaching and learning. However, other areas of academics, for example, Biology, are vast and difficult. This disconnect in academics negatively effects my peers and I's ability to preform consistently academically as-well.
The smaller size of campus and student body aids to facilitate a familial and belonging feeling. Despite the low number of students, social events are happening frequently to foster community.
I have learned factually, socially, and internally with my time at UVA-Wise, so overall the experience has been beneficial.

Issues with the school would include a lack of diversity, small local community outside the campus, and fluctuations in academics. However, with adversity comes resilience and ability to foster change.

The college is very generous with scholarships but you get what you pay for.
Having a car is a MUST as the area is very remote (town of 3,000 people an hour away from the interstate). Appalachia is economically depressed and a HIGHLY soul-sucking location to be in. The healthcare in the area is monopolized and awful so try not to get sick or drive to Johnson City. Prospective students should do a cost-benefit analysis to see if the scholarships are worth giving up opportunities to network personally and professionally that you would get in places like Charlottesville, Richmond, Hampton Roads, etc. Internship opportunities, dating prospects, etc. are not great here. The school itself is decent except the dining hall can be iffy. I wish I could attach pictures of mold on food. The apartment dorms and McCrary are run down but others are nice.
The professors and staff do their best but it's an uphill battle in an unhealthy, uninspired place like Appalachia.

I absolutely loved my time at UVA Wise. I had always dreamed of going to JMU but I toured UVA Wise first and fell in love with the campus, the people, and the area. My professors were great; very knowledgeable, supportive, and caring. The small campus and student body allows students and professors to build lasting relationships that continue after graduation. I never felt like a number there; my advisors and professors knew me and pushed me to be my best self in many ways, they truly care about their students and want them to succeed not only during college but in life after graduation as well.