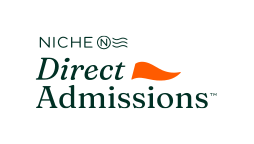 Spring Arbor University
Overall Grade
4 Year
SPRING ARBOR, MI

Rating 3.69 out of 5

808 reviews
Direct Admissions
From Spring Arbor University
Spring Arbor University is a unique community of individuals who desire both an education and a deeper relationship with Jesus Christ. At SAU, we value each student's unique, God-given talents and guide them as they further develop their skills, all to the glory of God. Not only do we want you to become a part of our present community, but we also want to prepare you well for your future! At SAU, you will learn firsthand how to succeed in your field while keeping Christ at the center of everything you do.
Upcoming Events
106 E Main St, Spring Arbor, MI 49283

View Event Description

Are you a junior in high school looking into college? We have a day at Spring Arbor University to help you explore your options! The Junior Exploration is focused on helping you jump start your college search. We will connect you with our admissions team to lay out a road map from application to move-in day. Throughout this day we will also show you around our campus, take you to chapel, and connect you with current students and faculty. This day is planned to help stir up good questions and conversations as you head into your senior year and begin to make final college decisions. Parents: Welcome and encouraged to attend all day Event Open to: High School Juniors

106 E Main St, Spring Arbor, MI 49283

View Event Description

Have you applied and been admitted into Spring Arbor University? If yes, this overnight event is for you! The Arbor Experience is the best way to get a first hand look at what it feels like to be a student at SAU. This includes a night of hanging out with current students, eating in the DC, participating in a campus event, staying in the dorms, and that only covers Sunday night! Monday, get ready to wake up and eat breakfast with your future professors, take a campus tour, attend Chapel, go to a class, explore student life opportunities, hear from current students in a panel discussion, and get ice cream with your admissions rep! All in a day's work as a future cougar. The best part, you get to experience this all with your future classmates (soon to be best friends)! Parents: Welcome and encouraged to drop off Sunday and attend all day Monday Event Open to: Admitted High School Seniors and College Transfer Students
Spring Arbor University Rankings
Niche rankings are based on rigorous analysis of key statistics from the U.S. Department of Education and millions of reviews.
Will You Get In?
Will You Get Into SAU?
Test Scores and High School GPA for Spring Arbor University See Other Colleges
Average cost after financial aid for students receiving grant or scholarship aid, as reported by the college.
Average Total Aid Awarded
Students Receiving Financial Aid
Professors
Based on faculty accomplishments, salary, student reviews, and additional factors.
96%
of students agree that professors put a lot of effort into teaching their classes.

47 responses
87%
of students agree that it is easy to get the classes they want.

62 responses
76%
of students agree that the workload is easy to manage.

62 responses
Most Popular Majors
Social Work and Youth Services

Liberal Arts and Humanities

Physical Education Teaching and Coaching

Early Childhood Education
More
Our Professors Care About You!
"I have met my lifelong best friends at Spring Arbor; on top of so many people who have poured into me and my future. In addition, I have had amazing professors who have instilled passions in me I didn't know I had. It's been a transformative experience at SAU." - Kyle Hamlin, Digital Communications and Marketing major, Class of 2024
Programs Offered Entirely Online
Online Certificate Programs
Online Associates Programs
Online Bachelor's Programs
Mix of Online and on Campus

41%

On Campus

46%

Online

13%
Poll
What one word or phrase best describes the typical student at this school?
Christ like figure

41%

Sociable

29%

Closed-minded

12%

Honorable

12%

Outgoing

3%

Sheltered

3%
More
Poll
80%
of students say they don't have Greek life.

56 responses
Poll
50%
of students say varsity sporting events are attended, but not a huge part of campus life.

66 responses
Poll
What one word or phrase best describes your school?
Welcoming

53%

You are not a number

16%

Convenient

9%

Growth

9%

Purposeful

6%

Strict

6%
More
Median Earnings 6 Years After Graduation
Employed 2 Years After Graduation
97%
of students feel confident they will find a job in their field after graduation.

31 responses
Spring Arbor University Reviews
Rating 3.69 out of 5
808 reviews
I am a Freshman at Spring Arbor University and so far I have had a really positive experience. I love the small community. I have created friendships with students and basketball players that I believe will last a lifetime. The classrooms are smaller so I am able to have more one on one time with the professors. The professors go out of their way to help. Many have provided their cell numbers so that they are available any time to help me succeed. Each of the professors here are so wise and knowledgeable about their majors. They really care about their students and it shows in their eagerness to get to know them - in and out of the classroom. The faith perspective of learning is amazing, and helps each student to grow in their walk with the Lord as they are learning about the topics of their major. I am enjoying being a student athlete. We bonded so quickly. Also, the food is very good with a variety of options and the dorms are spacious. I am loving it here at Spring Arbor!

I'm currently a freshman here at Spring Arbor University and I absolutely love it here! Campus has very nice, clean dorms for students and has great sports facilities. One of my favorite places to hang out is the Cougar Den where there's pool tables, ping pong tables, air hockey, and more. I always have so much fun making new friends here. Another facility I love is the new workout room we got a few years ago. I love working out there and they have so many new machines for us. I enjoy watching sporting events such as soccer and basketball. The professors here are amazing and they love helping their students when needed. This is an amazing university to attend and I definitely recommend to seniors in high school who are looking for a great place to continue their education.

I have really loved attending Spring Arbor University. I have completed my freshman year, and will be returning in the Fall of 2023 as a Junior by credit. What I like about SAU is the community that is built there. Getting thrown into your own Core group as freshman, along with the freshman retreat really puts you into your growth zone. Another aspect of community I found in my dorm, Lowell. Lowell constantly has people down in the lobby playing games, doing homework together, cooking in the kitchen, etc. It is really nice to walk into the building and almost always be greeted by someone. I like that SAU is a small campus, so it is easy to get to know others in your classes. Something that I would like to see change at SAU is higher up in administration and other positions like that. It seemed to me that sometimes the requests of students wasn't met fully or was ignored, whether students deserve what they are requesting or not they deserve to be taken seriously. Overall I love SAU.