Saint Mary's College of California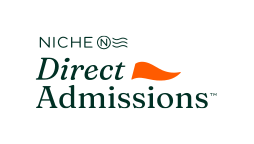 Saint Mary's College of California
Overall Grade
4 Year
MORAGA, CA

Rating 3.59 out of 5

1,100 reviews
Direct Admissions
About
NCAA Division I (without football)
From Saint Mary's College of California
Recognizing that the paths to knowledge are many, Saint Mary's College of California offers a diverse curriculum that includes the humanities, arts, sciences, social sciences, education, and business administration while serving traditional students and adult learners in both undergraduate and graduate programs.
At Saint Mary's College, we achieve more and do better – in education, in community, and in service. Visit our beautiful Bay Area campus and let us show you what it is like to be a Gael.
Saint Mary's College of California Rankings
Niche rankings are based on rigorous analysis of key statistics from the U.S. Department of Education and millions of reviews.
Neither required nor recommended
Will You Get In?
Will You Get Into SMC?
Test Scores and High School GPA for Saint Mary's College of California See Other Colleges
Average cost after financial aid for students receiving grant or scholarship aid, as reported by the college.
Average Total Aid Awarded
Students Receiving Financial Aid
Professors
Based on faculty accomplishments, salary, student reviews, and additional factors.
94%
of students agree that professors put a lot of effort into teaching their classes.

66 responses
64%
of students agree that it is easy to get the classes they want.

76 responses
69%
of students agree that the workload is easy to manage.

75 responses
Most Popular Majors
Liberal Arts and Humanities

Political Science and Government
More
Opening Doors to Science
Hispanic and low-income students studying science at Saint Mary's now have more access to tutors, mentors, internships, and diverse speakers, thanks to the CALC program. The program has several components—a STEM Center with expanded tutoring hours, a series of diverse speakers, internships, mentoring, and a partnership with Los Medanos Community College for transfer students to succeed at SMC.
Programs Offered Entirely Online
Online Certificate Programs
Online Associates Programs
Online Bachelor's Programs
Mix of Online and on Campus

1%

On Campus

98%

Online

1%
Poll
What one word or phrase best describes the typical student at this school?
Motivated

33%

Optimistic

26%

Made of money

24%

Bored

9%

Focused

4%

Outgoing

2%

Stressed

2%
More
Poll
91%
of students say they don't have Greek life.

75 responses
Poll
72%
of students say varsity sports are a big part of campus life.

97 responses
Poll
What one word or phrase best describes your school?
Small

28%

Nice, loving, small

23%

Home away from home

15%

Caring

9%

Inclusive

9%

White

9%

Alt left lunacy, bullying,

2%
More
Median Earnings 6 Years After Graduation
Employed 2 Years After Graduation
81%
of students feel confident they will find a job in their field after graduation.

36 responses
Saint Mary's College of California Reviews
Rating 3.59 out of 5
1,100 reviews
Saint Mary's has the most beautiful campus I have ever seen. Though it's quite small, the wildlife and breathtaking scenery really makes up for it. The professors and academics, on the other hand, lacks in many ways. Online schooling was extremely difficult at this school and definitely made for one of the most unfulfilling times of my life. I moved on campus my first year in hopes of making the unfortunate peak of the pandemic a bit more enjoyable— it did nothing of the sort. My second year went much better, for the most part. I had a roommate whom I got along well with. We became each others only friends on campus because we didn't click with anyone else and felt like outsiders. We had many classes together and always studied with one another, yet she would always get outstanding grades over mine in this one class we had. I pushed myself harder: went to office hours, watched videos online, studied the textbook and its images; Everything I could do, I did— and I still failed!

Saint Mary's has a unique energy unlike any other campus. The students are positive, inclusive, connected and yet very serious about their studies.
There is a lot of fun on campus. There is not much drinking since you have to be over 21 and really there is more for us to do. Greek life is non existent. But that just means we create our fun by way of pool parties, BBQs, games, day trips, etc. There is a "party" scene here but a very safe and clean one - which is fantastic.
I cannot thank Saint Mary's enough, I love it! They check all the boxes of a fantastic school and a home away from home.

I like the resources that they offer (extra help, financial aid, etc.). Something I think needs to change is the evaluation of some professors. I have seen nothing but complaints about some and I have seen and been with professors who are not helpful at all-- bad at explaining or just reiterating the question. However, overall, I have had many professors who I had a great experience with, and would take their class again if I could.
The environment of the school is great. Given that it is quite a smaller college, it does feel like a community. You will always stumble upon someone that you just met during orientation or that morning which will hopefully blossom into a great friendship or at least have some acquaintances and connections for the future.
Overall, you will have fun and will meet a lot of people especially when you're taking the same classes for your major and/or if you go to the school events.