Oregon Institute of Technology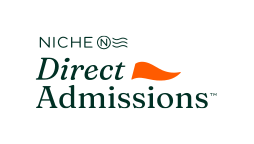 Oregon Institute of Technology
Overall Grade
4 Year
KLAMATH FALLS, OR

Rating 3.87 out of 5

530 reviews
Direct Admissions
About
Cascade Collegiate Conference
From Oregon Institute of Technology
Nestled in the Southern Oregon Cascades, Oregon Tech brings together outdoor-lovers and inventors, gamers and explorers, athletes and literary buffs, all passionate about creating positive change in their field. As Oregon's only polytechnic university, Oregon Tech is a leader in engineering, applied computing, natural sciences, healthcare, psychology, business, and communications. With a focus on applied learning and industry connection, and with state-of-the-art undergraduate labs, it's no wonder Oregon Tech grads are the highest paid in the state with an average starting salary of $67,200.
Are you looking for a more urban experience? Oregon Tech's Portland-Metro satellite campus in Wilsonville may be your fit. Located in the heart of Oregon's silicone forest near tech companies such as Intel, Tektronix, and Collin's Aerospace, Oregon Tech's Portland-Metro campus brings primier polytechnic education to Oregon's urban center.
Upcoming Events
Klamath Falls, OR

View Event Description

Join us for a day of exploring all Oregon Tech has to offer! Experience academic demonstrations, meet faculty and current students, tour labs and dorms, and learn why Oregon's polytechnic university has the highest paid graduates in the state. Check in starts at 8am, and the day wraps up around 3pm. We'd love to have you join us!

Klamath Falls, OR

View Event Description

Admitted Students Day is a unique opportunity exclusively for our admitted students to visit campus, get together with future classmates, and see if we're the right place for them to attend college. There's plenty for the whole family, with fun activities and helpful info sessions. Enjoy lots of food, games, music, prizes and giveaways, and more!
Oregon Institute of Technology Rankings
Niche rankings are based on rigorous analysis of key statistics from the U.S. Department of Education and millions of reviews.
Considered but not required
Will You Get In?
Will You Get Into OT?
Test Scores and High School GPA for Oregon Institute of Technology See Other Colleges
Average cost after financial aid for students receiving grant or scholarship aid, as reported by the college.
Average Total Aid Awarded
Students Receiving Financial Aid
Professors
Based on faculty accomplishments, salary, student reviews, and additional factors.
88%
of students agree that professors put a lot of effort into teaching their classes.

42 responses
76%
of students agree that it is easy to get the classes they want.

54 responses
46%
of students agree that the workload is easy to manage.

54 responses
Most Popular Majors
Sonographer and Ultrasound Technician

Computer Engineering Technician

Emergency Medical Technician (EMT Paramedic)
More
Applied Learning in Environmental Sciences & Renewable Energy Engineering
Environmental Science students take learning to the field near Oregon Tech's solar panel field, an array of over 7,000 panels that provides over a third of campus' power.
Programs Offered Entirely Online
Online Certificate Programs
Online Associates Programs
Online Bachelor's Programs
Mix of Online and on Campus

19%

On Campus

68%

Online

13%
Poll
What one word or phrase best describes the typical student at this school?
PASSIONATE

46%

Nerdy

26%

Academically Focused

15%

Stressed

7%

Nerdy

4%

Lost

2%
More
Poll
51%
of students say Greek life is pretty low-key and has little effect on the social scene.

55 responses
Poll
48%
of students say varsity sporting events are attended, but not a huge part of campus life.

61 responses
Poll
What one word or phrase best describes your school?
Technical

33%

Underrated

24%

Hands on

16%

PRACTICAL SUBJECTS

11%

Diverse

7%

Wilsonville Campus

4%

Awful

2%
More
Median Earnings 6 Years After Graduation
Employed 2 Years After Graduation
93%
of students feel confident they will find a job in their field after graduation.

28 responses
Oregon Institute of Technology Reviews
Rating 3.87 out of 5
530 reviews
I have loved my experience at Oregon Tech. All the professors are truly there to help you succeed in any way they can. They are very approachable. There are also a lot of resources on campus (Ex: mental health, pantry, tutoring). This is at their smaller campus so I'm sure that they would have even more ways of helping out at their Klamath Falls campus (main campus). The only thing that I would like to be different here is when and how often they offer classes, but its also understandable that they do it based on how many students are there to take the class. Overall great experience!

I had the pleasure of attending the Oregon Institute of Technology, and I am thoroughly impressed with my experience.

First, the campus itself is beautiful. The facilities are modern and well-maintained, providing students with a comfortable and inviting atmosphere. Additionally, the surrounding area offers plenty of opportunities for outdoor activities.

The faculty at the school are truly exceptional. Proffessors were knowledgeable, passionate, and dedicated to helping students succeed. They went above and beyond to provide us with hands-on, practical learning experiences that helped us apply the material.

The students are a diverse and supportive group, and I formed lifelong friendships during my time there.

I would recommend the Oregon Institute of Technology to anyone seeking a top-notch education. Beautiful campus, amazing faculty, cutting-edge curriculum, and a fantastic student body. I am so grateful for my experience and will always cherish the memories formed there.

As a software engineering student, I would highly recommend Oregon Tech for its strong focus on practical, hands-on learning and its comprehensive curriculum. The program places a strong emphasis on developing technical skills and understanding of industry-standard tools and technologies, which is crucial for success in the field. One of the standout features of the program is its close ties to industry, with many opportunities for students to gain real-world experience through internships, co-ops, and industry partnerships. This provides valuable exposure to the latest trends and technologies in the field and helps students build a professional network that can be invaluable after graduation.