Illinois Wesleyan University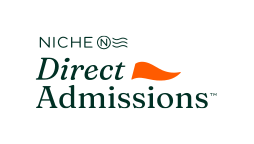 Illinois Wesleyan University
Overall Grade
4 Year
BLOOMINGTON, IL

Rating 3.69 out of 5

637 reviews
Direct Admissions
About
NCAA Division III (with football)
College Conference of Illinois and Wisconsin
From Illinois Wesleyan University
Ranked the #1 college in Illinois and #7 in the U.S. for getting a job, at its heart, Illinois Wesleyan is about 3 things-- People. Opportunities. Accomplishment.
Whether it's faculty, staff, or your friends, you will find an atmosphere of support and collaboration. As you explore passions and discover your strengths, IWU will provide the connections to make your goals a reality. There's a reason we're #1 for jobs: during your time at IWU, you'll build a resumé of experiences that stand out and garner you respect with prospective employers. Simply speaking, IWU will say "yes" to helping you pursue your passions and achieve success.
Illinois Wesleyan University Rankings
Niche rankings are based on rigorous analysis of key statistics from the U.S. Department of Education and millions of reviews.
Considered but not required
Will You Get In?
Will You Get Into IWU?
Test Scores and High School GPA for Illinois Wesleyan University See Other Colleges
Average cost after financial aid for students receiving grant or scholarship aid, as reported by the college.
Average Total Aid Awarded
Students Receiving Financial Aid
Professors
Based on faculty accomplishments, salary, student reviews, and additional factors.
91%
of students agree that professors put a lot of effort into teaching their classes.

35 responses
69%
of students agree that it is easy to get the classes they want.

45 responses
51%
of students agree that the workload is easy to manage.

45 responses
Most Popular Majors
Political Science and Government
More
IWU Students: In their own words
"You will find accountability, positive support, and attentiveness in the mentors you encounter at Illinois Wesleyan." -- Joey Kiper (Class of 2022) _________________________________________ "You get to write your story and plan your path with people that care about you rooting you all the way. " -- Wah Chook (Class of 2022)
Poll
What one word or phrase best describes the typical student at this school?
Hardworking

69%

Determined

12%

Intelligent

8%

Stressed

8%

Outgoing

4%
More
Poll
58%
of students say that Greek life is average, and no one will treat you differently if you don't join.

52 responses
Poll
62%
of students say varsity sporting events are attended, but not a huge part of campus life.

53 responses
Poll
What one word or phrase best describes your school?
Like a community

33%

Small

25%

Diverse

17%

Challenging

8%

Fast-paced

8%

Front Edge

4%

Home away from home

4%
More
Median Earnings 6 Years After Graduation
Employed 2 Years After Graduation
86%
of students feel confident they will find a job in their field after graduation.

21 responses
Illinois Wesleyan University Reviews
Rating 3.69 out of 5
637 reviews
I am an international student and I do like this University. I should note that weather and the environment here is pretty good, trees, greenery and fresh air can be found here. Regarding academics, professors are to the most part good with willingness to help and courseload is manageable. One more thing, if you are an international student Illinois Wesleyan is really generous when it comes to scholarships and financial aid. Definitely, do consider applying here!

This is school is amazing! I am very happy with my decision to commit to this University. It checked everyone one of my boxes when looking at a school and the pat three years has lived up to every one of those expectations. I have found a place that I feel at home. I am excited to return from every break and I am sad when it is time to leave. I have found forever friends, a community and found my passion that has developed into a future career. Illinois Wesleyan University wants their students to succeed, while in school and beyond. They offer many resources in order for their students to achieve their goals.

Illinois Wesleyan University puts a focus on academics and not partying and I love that! The courses are rigorous, making it the perfect campus for people who love to learn. There is very high job and grad school placement as a result. There are many music ensembles, clubs, and sports teams so that everyone can find their niche. The school is extremely small, so everyone knows everyone, not just people in their major. The professors know students by name and know their interests, and there are no grad students teaching. The school offers a lot of financial aid, making the school much more accessible than public universities. My only issues are that the school has an overt political bias when it should be neutral and most of our foreign language programs have been cut. Overall, it is a great school that is career-driven with great opportunities!