Houston Christian University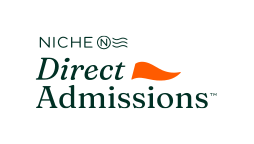 Houston Christian University
Overall Grade
4 Year
HOUSTON, TX

Rating 3.8 out of 5

950 reviews
Direct Admissions
Senior Saturday is almost here! Experience all Houston Christian University has to offer by exploring our campus and gaining insight about our university through workshops and panels. Come learn more about life and learning here at HCU! Learn More
From Houston Christian University
If all your degree does is get you a job, you've missed an opportunity. You have an important role to play in the world, so every aspect of our student experience is designed to prepare you to succeed both in life and in your career.
At Houston Christian University, we are committed to providing a higher education that combines cutting-edge scholarship with the wisdom provided by a Christian foundation. We're proud of our diverse community of students who share your values as well as our core curriculum crafted to help you think critically, creatively, and ethically.
Our student experience isn't just about getting a job, it's about preparing you for success in life. Come learn more about life and learning here at HCU.
Houston Christian University Rankings
Niche rankings are based on rigorous analysis of key statistics from the U.S. Department of Education and millions of reviews.
Considered but not required
Will You Get In?
Will You Get Into HCU?
Test Scores and High School GPA for Houston Christian University See Other Colleges
Average cost after financial aid for students receiving grant or scholarship aid, as reported by the college.
Average Total Aid Awarded
Students Receiving Financial Aid
Professors
Based on faculty accomplishments, salary, student reviews, and additional factors.
93%
of students agree that professors put a lot of effort into teaching their classes.

59 responses
68%
of students agree that it is easy to get the classes they want.

74 responses
59%
of students agree that the workload is easy to manage.

74 responses
Most Popular Majors
Liberal Arts and Humanities

Kinesiology and Exercise Science

Biochemistry and Molecular Biology
More
Bachelor of Science in Cybersecurity
The innovative Bachelor of Science in Cybersecurity at HCU provides students with the opportunity to develop the critical thinking and problem-solving skills necessary to become successful cybersecurity professionals. The program covers a wide range of topics, from the fundamentals of cybersecurity to ethical hacking and digital forensics.
Programs Offered Entirely Online
Online Certificate Programs
Online Associates Programs
Online Bachelor's Programs
Mix of Online and on Campus

22%

On Campus

65%

Online

13%
Poll
What one word or phrase best describes the typical student at this school?
Hard working, Smart, motivated, friendly

63%

Hard working but love to have fun

12%

Boring, conservative, goody goody, homeschooled

8%

Conservative, talkative, memorizer, surface think

8%

Same as the second bullet, but with sarcasm

4%

Stressed

4%

Outgoing

2%
More
Poll
49%
of students say that Greek life is average, and no one will treat you differently if you don't join.

86 responses
Poll
56%
of students say varsity sporting events are attended, but not a huge part of campus life.

98 responses
Poll
What one word or phrase best describes your school?
Understanding

21%

Amazing

20%

Conservative

20%

Find your fit

16%

Well intergrated

10%

All-encompassing

5%

Fast-paced

3%
More
Median Earnings 6 Years After Graduation
Employed 2 Years After Graduation
89%
of students feel confident they will find a job in their field after graduation.

45 responses
Houston Christian University Reviews
Rating 3.8 out of 5
950 reviews
Houston Christian University has been such a treasure! The proffesors are top class and do not just teach but make an effort to make sure thier students understand the topic. I have witnessed countless HCU Proffesor time and time again making an effort to make sure that they aid students who might struggling in the curriculum. The student life is exceptional since in Houston there is so much to explore woth all the different cultures and ethnic backgrounds. That brings me to my joy about Houston Christian University; thier rich diversity. I have personally heard other students saying that they wanted to transfer to a school that was more diverse and therefore, they chose HCU. Most importantly, I love the way this college as a whole makes sure to point the Gospel of Jesus Christ. The most important and crucial topic needed to be heard in our campuses. It has truly been an honor to be apart of this amazing college and I look forward to completing my entire education in HCU. Dawgs Up!

Attending Houston Christian University was a mixed experience . The faculty genuinely cared about each student's higher calling, fostering individual growth throughout degree pursuits. However, as a non-traditional learner, I felt the school primarily catered to traditional students . My initial nursing aspirations were thwarted by overwhelming demand, and the counselors lacked encouragement. Fortunately, switching to Medical Humanities led me to compassionate instructors who inspired my journey. Though I received a decent education, the cost of the undergraduate degree was not the most affordable. Despite challenges, my time there allowed me to evolve academically and personally.The campus environment fostered a strong sense of community, and I had the opportunity to participate in various clubs and organizations that aligned with my interests. Despite the challenges and financial considerations, I can say that attending this university was a stepping stone towards shaping my future.

Houston Christian University is an all-inclusive university that accepts all religions (contrary to what the name may suggest). It is an academic focused school with a religous core to their classes. The community is much different than one would expect. The community is unified under the idea of spreading religious fairness and quality. There are many different organizations on campus that focus on informing others of different denominations of christianity. As well as, informing others of religions such as Catholicisim. However, that is only one part of the community. The community is all about inculsivity and fun for all. There are countless games and cookouts held for the purpose of bringing the community closer together. Regardless of religion, HCU is devoted to ensuring that each and every student is included in events and is represented by their community.