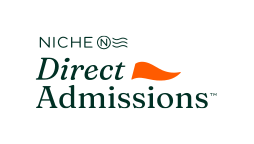 Hesston College
Overall Grade
4 Year
HESSTON, KS

Rating 4.12 out of 5

105 reviews
Direct Admissions
Hesston College is a private liberal arts college located 30 minutes north of Wichita, Kansas, where students are equipped and encouraged to build foundations that will carry them throughout their personal and professional life. Hesston offers bachelor's degree programs in the high-demand industries of aviation, nursing and business management, as well as more than 50 associate degree programs of study.
With a focus on career preparation, Hesston students receive involvement and real-world opportunities early in their college career in an encouraging, supportive and relationship-focused community. With Hesston's exceptional and affordable education that prepares you for a career and life, you'll start here and go everywhere.
At Hesston, 99 percent of our students receive financial aid. Our price match guarantee means private college quality at a state school price.
Upcoming Events
Hesston College

View Event Description

Come experience our engineering department! The full day will run from 9 a.m. to 1 p.m. and will include a campus tour, a faculty panel, multiple interactive activities and a student project showcase. Visit our page now to sign up and get more information!
Considered but not required
Average cost after financial aid for students receiving grant or scholarship aid, as reported by the college.
Average Total Aid Awarded
Students Receiving Financial Aid
Professors
Based on faculty accomplishments, salary, student reviews, and additional factors.
100%
of students agree that professors put a lot of effort into teaching their classes.

6 responses
91%
of students agree that it is easy to get the classes they want.

11 responses
60%
of students agree that the workload is easy to manage.

10 responses
Most Popular Majors
Liberal Arts and Humanities

Pastoral Counseling and Specialized Ministries
More
Engineering Degree - Mechatronics Track
Get hands-on experience in the rapidly expanding field of mechatronics with a bachelor's degree in engineering! This includes mechanical, electrical and computer engineering with a focus on robotics, automation and connected devices. Our students have access to a full suite of engineering software, 3D printers and a dynamic robotic workshop. Equip yourself for a creative, problem-solving future.
Programs Offered Entirely Online
Online Certificate Programs
Online Associates Programs
Online Bachelor's Programs
Mix of Online and on Campus

22%

On Campus

76%

Online

3%
Poll
What one word or phrase best describes the typical student at this school?
More opinions are needed to display this poll.

Take our survey

to add your opinion.
Poll
100%
of students say they don't have Greek life.

4 responses
Poll
50%
of students say varsity sporting events are attended, but not a huge part of campus life.

4 responses
Poll
What one word or phrase best describes your school?
Supportive

55%

Community

18%

Home away from home

18%

Fast-paced

9%
More
Median Earnings 6 Years After Graduation
Employed 2 Years After Graduation
Rating 4.12 out of 5
105 reviews
Creates a warm welcoming atmosphere for students, and better still, it creates "instant community" for students with each other, and with good 'party' homes and houseparents in the community. No other place I've heard of does this! Students find a place to belong.

Surprisingly, tends to draw high school students with strong Christian values who go on to succeed more highly in the world than their high school peers. Maybe because Hesston draws and/or builds entrepreneurial spirit or a sense of calling to the workplace.

I highly recommend this college for its Christian values and building sense of community and belonging based on its historical foundation and experiences.

Everyone in staff is really nice, even up to admin positions. Classes are decent, but some are very behind in what in commonly taught in those classes (a few years may not sound like a lot but things change a LOT in that time in some classes).

"Advisor Professors" are a thing. Cool. Great. Not really tho, if you don't have the right one. And as far as I know (and I spent the full two years there), there's no way to report an admin for not doing their job properly, and no way to request a different one. This literally ruined my college experience the last few months. I was being told every time I saw him I was good to go. The very last day of finals comes and suddenly he tells me that I'm not actually able to graduate. that caused a lot of issues that weren't exactly easy to fix. The music department is great, but if you can, don't get an advisor from it.

I can think of at least 4 classes that the professor didn't really feel like they knew were doing, too. (part 1)

While attending Hesston College I was a little skeptical because I was a city, girl, born and raised in Florida moving to a small town in Kansas where I knew no one I was able to connect and make many friends that I can now call family the small environment is exactly what I needed to start my studies and continue my future.