Hardin-Simmons University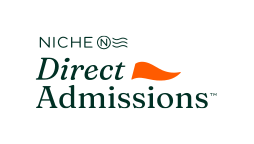 Hardin-Simmons University
Overall Grade
4 Year
ABILENE, TX

Rating 3.76 out of 5

404 reviews
Direct Admissions
From Hardin-Simmons University
You'll never find another place like Hardin-Simmons University. We are a Christian university in Abilene, Texas, with 130 years of history and traditions that aren't matched at any other school - and that gives HSU a personality as big as the West Texas horizon.
Our students have big dreams, and HSU exists to instill the knowledge and nurture the confidence to identify and fulfill those dreams. You will matter at HSU, and you will matter to us when you go into the world.
There aren't any crowds for you to get lost in at HSU. You will be pushed to do your best, but you'll always have assistance to achieve it.
Hardin-Simmons University Rankings
Niche rankings are based on rigorous analysis of key statistics from the U.S. Department of Education and millions of reviews.
Considered but not required
Will You Get In?
Will You Get Into HSU?
Test Scores and High School GPA for Hardin-Simmons University See Other Colleges
Average cost after financial aid for students receiving grant or scholarship aid, as reported by the college.
Average Total Aid Awarded
Students Receiving Financial Aid
Professors
Based on faculty accomplishments, salary, student reviews, and additional factors.
88%
of students agree that professors put a lot of effort into teaching their classes.

25 responses
85%
of students agree that it is easy to get the classes they want.

40 responses
80%
of students agree that the workload is easy to manage.

40 responses
Most Popular Majors
Kinesiology and Exercise Science

Sport and Fitness Management

Liberal Arts and Humanities
More
New Engineering Program!
Hardin-Simmons will offer a mechanical engineering degree beginning in the fall of 2023. Skilled engineers are always in high demand in every major industry around the world. Earning your engineering degree from Hardin-Simmons University will prepare you to enter this ever-growing field with the skills, imagination, and knowledge to shape the future.
Programs Offered Entirely Online
Online Certificate Programs
Online Associates Programs
Online Bachelor's Programs
Mix of Online and on Campus

62%

On Campus

36%

Online

3%
Poll
What one word or phrase best describes the typical student at this school?
Determind

43%

Country

24%

Laid bak

14%

Outgoing

10%

always professional

5%

Broke

5%
More
Poll
59%
of students say that Greek life is average, and no one will treat you differently if you don't join.

39 responses
Poll
58%
of students say varsity sports are a big part of campus life.

53 responses
Poll
What one word or phrase best describes your school?
Caring

44%

Community

15%

Professional

15%

Behind the times

11%

Home away from home

4%

Poor

4%

Rustic

4%
More
Median Earnings 6 Years After Graduation
Employed 2 Years After Graduation
80%
of students feel confident they will find a job in their field after graduation.

15 responses
Hardin-Simmons University Reviews
Rating 3.76 out of 5
404 reviews
Hardin-Simmons University is one of the best-kept secrets in Texas - but it shouldn't be! Everyone should know about Hardin-Simmons. The high-quality education is everywhere, and I was provided many hands-on experiences that were integral to my development as a professional in my field. It would have been nearly impossible to get those same opportunities at a larger, more "prestigious" school. But to top it all off, my experience was truly made by the wonderful people at HSU, in and outside the classroom. The personal relationships I developed with my classmates and professors kept me going throughout my time there. Knowing that there were so many people supporting me through a faith-filled foundation made my experience at HSU worth it ten-times over. If you're looking for a place to get the education you need while also being known and loved for who you are, then Hardin-Simmons University is the school for you.

Hi! I love Hardin-Simmons University! I enjoyed my time on campus and the friends I made. What made me love Hardn-Simmons was not the campus itself, but the people on it. Everyone is super friendly and supportive. It is easy to build community on campus if you're involved. The campus is beautiful and currently under construction to provide new opportunities for students. I looking forward to exciting new additions to campus!

For me, HSU was the right place at the right time in my life. Coming out of high school, I used a false sense of confidence and humor to cover my insecurity. The relationships that I built at HSU helped me fully understand my identity in Christ as well as how I "fit" in the world. Along with the skills learned in the classroom, my experience at HSU allowed me to be self-assured as I moved into the workforce. Of course, not everything was absolutely perfect, but I genuinely felt loved and appreciated for who I was and who I was becoming. I will forever be grateful to HSU for investing in my life!