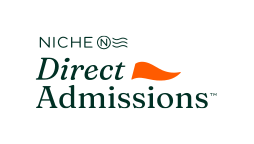 Emporia State University
Overall Grade
4 Year
EMPORIA, KS

Rating 3.73 out of 5

820 reviews
Direct Admissions
From Emporia State University
Emporia State University is an intensely personal, welcoming campus community. We challenge the idea of what education is by providing real-world, hands-on learning experiences that helps you uncover what you can offer the world. That is why ESU enjoys a 98% job placement within six months of graduation! Engaging on campus and making the grades are equally important in taking the next step after college. With over 80 clubs and organizations, there is something for everyone in the Hornet Nation!
Emporia State University Rankings
Niche rankings are based on rigorous analysis of key statistics from the U.S. Department of Education and millions of reviews.
Will You Get In?
Will You Get Into ESU?
Test Scores and High School GPA for Emporia State University See Other Colleges
Average cost after financial aid for students receiving grant or scholarship aid, as reported by the college.
Average Total Aid Awarded
Students Receiving Financial Aid
Professors
Based on faculty accomplishments, salary, student reviews, and additional factors.
81%
of students agree that professors put a lot of effort into teaching their classes.

64 responses
79%
of students agree that it is easy to get the classes they want.

77 responses
66%
of students agree that the workload is easy to manage.

77 responses
Most Popular Majors
Liberal Arts and Humanities
More
Education at ESU
Emporia State University is THE place for teaching education. From the very beginning, you'll get hands-on learning experiences in K-12 classrooms, so you graduate ready to enter your own classroom with confidence. And no matter which of the 21 content areas you choose, you'll learn from former classroom teachers who have been in your shoes and are excited to prepare you for your bright future.
Programs Offered Entirely Online
Online Certificate Programs
Online Associates Programs
Online Bachelor's Programs
Mix of Online and on Campus

40%

On Campus

51%

Online

9%
Poll
What one word or phrase best describes the typical student at this school?
Involved

37%

Individual

28%

Pride

22%

Kind

7%

Dedicates

4%

Stressed

2%
More
Poll
64%
of students say that Greek life is average, and no one will treat you differently if you don't join.

69 responses
Poll
48%
of students say varsity sports are a big part of campus life.

83 responses
Poll
What one word or phrase best describes your school?
Stinger's Up!

47%

I'm a hornet.

40%

Underrated

7%

I am a hornet

4%

Home away from home

2%

Small

2%
More
Median Earnings 6 Years After Graduation
Employed 2 Years After Graduation
87%
of students feel confident they will find a job in their field after graduation.

47 responses
Emporia State University Reviews
Rating 3.73 out of 5
820 reviews
So far, this university has brought me joy and new friends. What I like most about Emporia State Univesity is the community and the opportunities given to the alums. Community support both for academics and athletics helps propel Emporia State. After we graduate, we are given excellent opportunities to pursue our careers and start internships, this is because professional worksites acknowledge how well Emporia State teaches their students and sets them up for success. With a student body not too big or too small, there are plenty of opportunities to make new friends. Along with making friends, students at Emporia State also create strong, positive relationships with their professors. The students and faculty at Emporia State University also support the athletic programs, and that results in success in many sports. The buildings are up-to-date, but minor improvements to them can make Emporia State University one of the best!

Emporia State University has been one of my best decisions ever! I started out at a community college, so when coming to a university, I was a little intimidated. However, as soon as I got here, I felt so welcomed. The advisors, the professors, and the people you meet here are amazing. Everybody here wants what is best for you. Also, I've never seen a more understanding group of people. If you have a tech problem, someone will help you. If you have a random question over assignments, you will never feel small for asking it. If you just need to talk about something, there is always going to be someone here for you. Not only does Emporia State have an amazing staff and wonderful students, but it has great resources as well. There is a wellness center right in the middle of campus. A big bonus is that it is affordable as well! There are places to get food and drinks on your way through campus too. In all, Emporia State is an amazing place to be. ESU will help you feel close to home.

I really like this school! Professors gave me a log of knowledge in my degree. I feel like every class I attended benefited me not only in my career bit also it developed me as a person. I really grateful for all knowledge i got from my instructors. In addition, the infrastructure pf the city is student adopted. Everything is really walkable. Person can rent not expensive and good quality apartment just across the school. There are a lot of supermarkets, rec centres , cafes and other entertainments across the campus. I really enjoyed my tome here. Also, school provides a lot job opportunities on campus, OPT/CPT. What is really important for students who are focused on their future career.