Capitol Technology University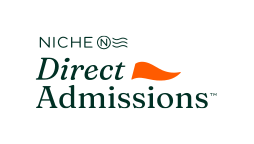 Capitol Technology University
Overall Grade
4 Year
LAUREL, MD

Rating 3.45 out of 5

152 reviews
Direct Admissions
From Capitol Technology University
Capitol Technology University, a private nonprofit STEM institution In Laurel, MD., has been a global leader in technology education since it was founded in 1927. With programs such as computer science, construction safety and critical infrastructure, cybersecurity, engineering, unmanned systems, and many more, Capitol paves the way for students to find the most lucrative careers in the most in-demand fields.
Capitol offers both undergraduate and graduate education with a robust selection of majors. The university's cybersecurity program has been recognized numerous times for its excellence, and the program, Chair Dr. William Butler received the SC Media Award for Outstanding Educator in 2021. All courses of study are taught by industry professionals with a wealth of experience in their fields, ensuring that students receive hands-on, career-ready education.
Neither required nor recommended
Will You Get In?
Will You Get Into Capitol Tech?
Test Scores and High School GPA for Capitol Technology University See Other Colleges
Average cost after financial aid for students receiving grant or scholarship aid, as reported by the college.
Average Total Aid Awarded
Students Receiving Financial Aid
Professors
Based on faculty accomplishments, salary, student reviews, and additional factors.
75%
of students agree that professors put a lot of effort into teaching their classes.

8 responses
64%
of students agree that it is easy to get the classes they want.

14 responses
64%
of students agree that the workload is easy to manage.

14 responses
Most Popular Majors
Computer and Information Systems Security

Computer Hardware Engineering

Computer Engineering Technician

Computer Software Engineering

Computer Systems Technician
More
Capitol's Award Winning Cybersecurity Program
The school's most popular program of study is the acclaimed Cyber & Information Security major, which has received numerous honors including the 2020 SC Media Award for Best Cybersecurity Higher Education Program. Capitol is recognized as a National Center of Academic Excellence in Cyber Defense by the The National Security Agency and Department of Defense.
Programs Offered Entirely Online
Online Certificate Programs
Online Associates Programs
Online Bachelor's Programs
Mix of Online and on Campus

66%

On Campus

4%

Online

30%
Poll
What one word or phrase best describes the typical student at this school?
all of the above

23%

Reserved

23%

Lazy

15%

Nice

15%

Driven

8%

Nerdy

8%

Stressed Out Geek

8%
More
Poll
88%
of students say they don't have Greek life.

16 responses
Poll
80%
of students say no one pays attention to varsity sports.

20 responses
Poll
What one word or phrase best describes your school?
Small and a high quality oppurtunity.

41%

Small

35%

Amazing

6%

Disillusioned

6%

Highly caliber

6%

Underrated

6%
More
Median Earnings 6 Years After Graduation
Employed 2 Years After Graduation
100%
of students feel confident they will find a job in their field after graduation.

9 responses
Capitol Technology University Reviews
Rating 3.45 out of 5
152 reviews
During my time at Capitol Technology University, I was impressed by the strong sense of community among students and faculty. The small class sizes fostered a close-knit environment where professors were approachable and readily available for questions and discussions. This personal interaction greatly enhanced the learning experience and allowed for meaningful relationships to form. The thing they should change is that while the practical focus of the curriculum was beneficial, at times it felt a bit overwhelming. The fast-paced nature of the programs sometimes made it challenging to fully grasp complex concepts before moving on to the next topic. It would have been helpful to have more opportunities for in-depth exploration and practical application. Additionally, the campus facilities, while functional, could benefit from updates. Some of the classrooms and labs seemed outdated, and investing in modern equipment and technology would further enhance the learning experience.

Capitol Technology University is a great college! I love the hands on experience in all of my programming courses. I have learned to code in many different languages. The only change I would like to see is the courses offered every term. I just registered for my spring classes and the courses that I would like to take are not being offered this semester, so I had to select two courses that I'm not as interested in taking.

While some professors are great and the student body has some gems, this school really struggles at treating students like they are important. Between ignoring mental health issues, pretending to listen to student issues and never acting to fix them, spending money on things none of the students want/need in leu of supporting the already drowning programs people actually signed up for, and administration barely doing their jobs; I have never felt so unheard and unappreciated as a student. Multiple Title IX offences reported=no help, many requests for assistance=no help, jumping through every hoop and being a show pony= no help. No amount of "tight knit community" is worth the stress and aggravation. Don't waste your time and money, just go to UMD.