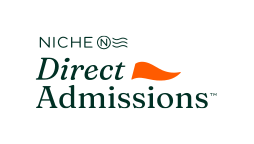 Bellarmine University
Overall Grade
4 Year
LOUISVILLE, KY

Rating 3.73 out of 5

702 reviews
Direct Admissions
About
NCAA Division I (without football)
From Bellarmine University
Bellarmine is an inclusive, private, Catholic university in Louisville, Ky., where meaningful connections lead to successful outcomes. A Bellarmine education empowers students to answer their calling through academic excellence, transformative experiences, and career preparedness. In fact, 98% of BU graduates are working full-time or continuing their education within six months of graduation. Our graduates also have the highest salaries of any Kentucky university.
Bellarmine University Rankings
Niche rankings are based on rigorous analysis of key statistics from the U.S. Department of Education and millions of reviews.
Considered but not required
Average cost after financial aid for students receiving grant or scholarship aid, as reported by the college.
Average Total Aid Awarded
Students Receiving Financial Aid
Professors
Based on faculty accomplishments, salary, student reviews, and additional factors.
89%
of students agree that professors put a lot of effort into teaching their classes.

46 responses
78%
of students agree that it is easy to get the classes they want.

55 responses
62%
of students agree that the workload is easy to manage.

55 responses
Most Popular Majors
Kinesiology and Exercise Science

Criminal Justice and Corrections

Special Education and Teaching
More
Public Price Promise
For qualifying students, Bellarmine will match the current direct cost of your state's flagship university – that's often your state's largest, oldest university.
Programs Offered Entirely Online
Online Certificate Programs
Online Associates Programs
Online Bachelor's Programs
Mix of Online and on Campus

6%

On Campus

94%

Online

0%
Poll
What one word or phrase best describes the typical student at this school?
Ambitious

43%

Clique prone

14%

Diverse

14%

Proactive

11%

Outgoing

8%

Studious

8%

Stressed

3%
More
Poll
67%
of students say Greek life is pretty low-key and has little effect on the social scene.

61 responses
Poll
45%
of students say varsity sporting events are attended, but not a huge part of campus life.

69 responses
Poll
What one word or phrase best describes your school?
Tight knit, academically challenging.

47%

Freshmen Friendly

22%

Small, friendly

17%

Home away from home

6%

Fast-paced

3%

Garbage

3%

Strict

3%
More
Median Earnings 6 Years After Graduation
Employed 2 Years After Graduation
93%
of students feel confident they will find a job in their field after graduation.

29 responses
Bellarmine University Reviews
Rating 3.73 out of 5
702 reviews
Bellarmine is overall a wonderful university! It is a somewhat challenging school, but I feel that can be any college. It really helps you out of your comfort zone. Going into my freshman year I was extremely nervous to do anything or even socialize, but I am now a team member in the freshman week of welcome! It's a very accepting school and has so many resources to get you comfortable and help you with anything you need. Everyone makes you feel apart of the Bellarmine community which is why I think it's such a great school.

Really have enjoyed experience so far. So many great individuals on campus, plus there's options to take online courses as well. If someone is looking for a small college with beautiful scenery highly recommend checking Bellarmine out!

I am currently a freshman, and I haven't enjoyed my experience so far. Many of my peers are not enjoying it either and I feel as if professors have lost their motivation and drive to teach. The campus is small and nice takes about a 6-minute walk tops to classes from the dorms. Food is a hit or miss. Personally, for me, it is hard to make friends and find a sense of belonging. I've also heard how the school has taken away some majors and many professors complain about how Bellarmine as a school has made terrible decisions over the years. I definitely feel like this school has gone downhill over the years.